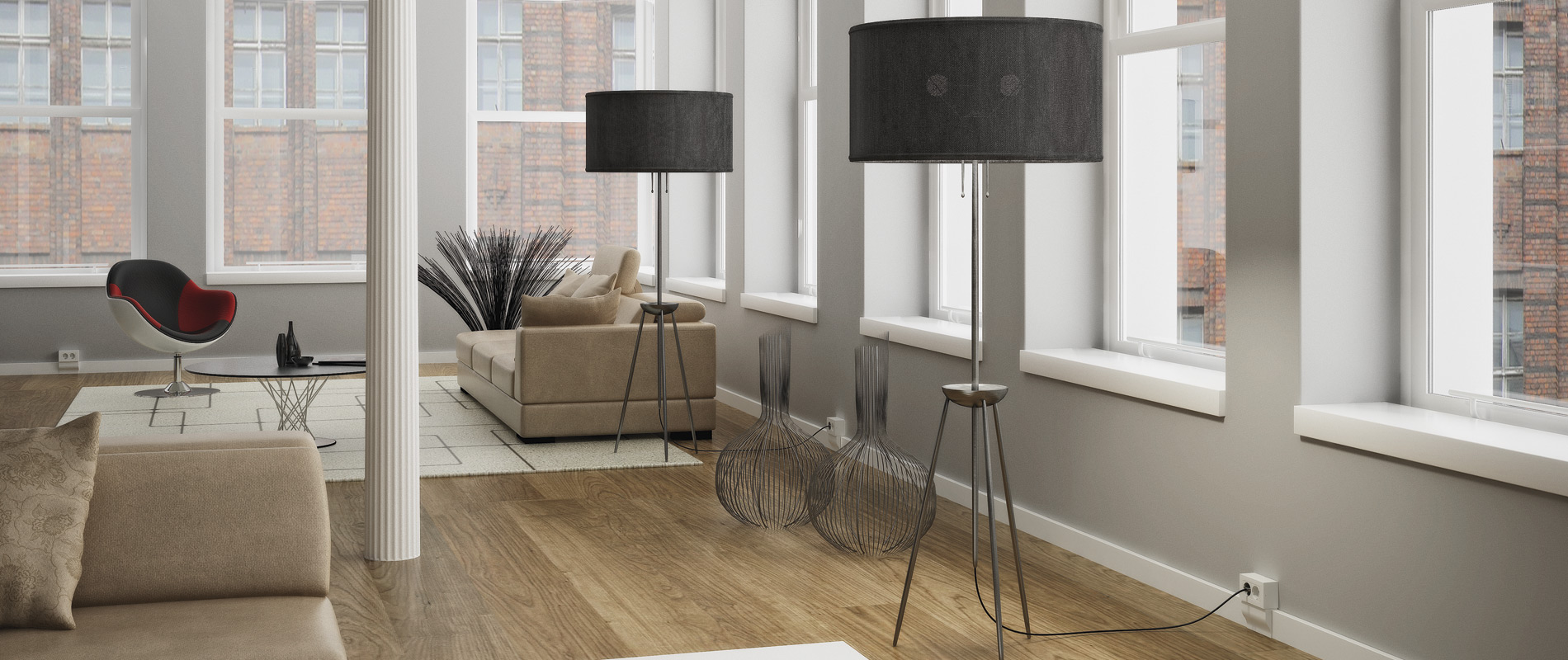 Skillfully presented.
The 4D electro-system illustrated in 3D.
How is it possible to realize a trade fair presence, two landing pages and a brochure if the products are still not finished?

Unfortunately, it is impossible to photograph the impossible. This is a tailor-made task for our virtual photo studio. In photo-realistic quality we implemented as-good-as "just in time" the whole new product system of GGK. But not only that: In addition to the individual system modules we created entire scenarios of interior equipment including application examples and installation instructions. Skillful room simulations live by light and atmosphere, they create emotions. If the sunlight looks so realistic that you can almost keep warm with it and if a sofa looks so cosy as if you want to wind down on it, then virtuality becomes reality.
The customer benefit
GGK has recognised that 3D visualisations can be economically produced and universally used for digital and analog communications media: for catalogues and websites, but also for assembly instructions or tenders. So over time we have produced hundreds of representations for GGK.
[Translate to English:]