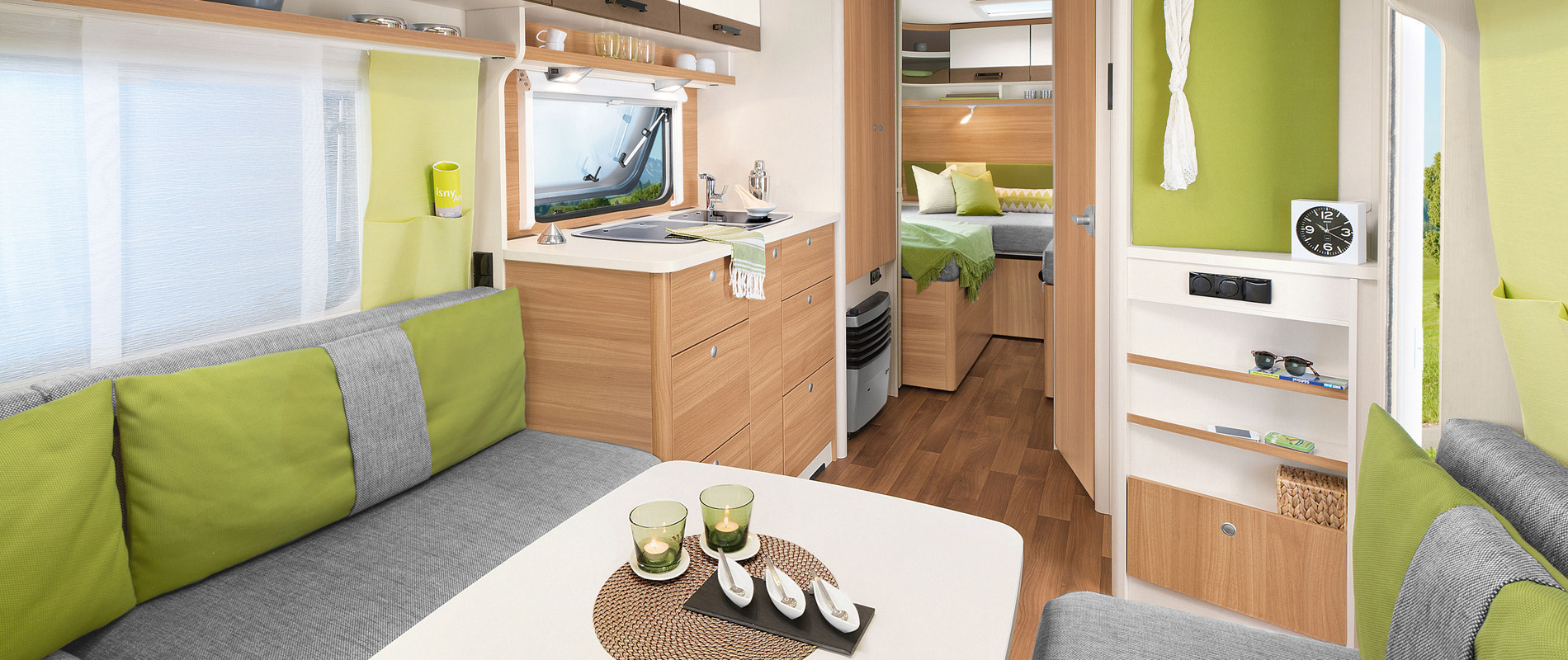 Dethleffs c'go and c'trend.
Design-to-cost in a caravan.
Creating the interior of a motor home or a caravan is a complex task in itself, which requires a lot of design competence. Cooking, living, sleeping, personal hygiene: a modern leisure vehicle needs to make all this possible – and in the smallest place. The demands for this project were even higher: the top priority was to achieve the cheapest production costs for a model range – and that with top design.

c'go and c'trend are platform development in perfection: only one design for all! Both are based on the interior platform concept designed by us, which comes into full effect in a very individual way in every caravan – at significantly reduced logistics and production costs. The benefit for the buyer: an exceptionally affordable sales price – at the same time good design and quality materials. The bright, fresh and modern furniture has its focus on young families.
Production costs under control
It is significantly easier to realise good design at large production costs than to keep an eye on the lowest possible logistics and production costs from the beginning of the design work. And if, as in this case, several models are to be created on an identical constructive basis, we can refer to our extensive experience in other areas of system furniture development.